Agriculture & Post-Harvest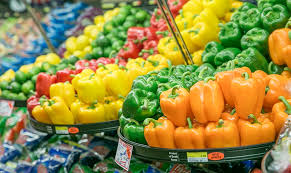 Pressure Techniques' ozone systems help growers and post-harvest operations deliver a product that is higher quality and lasts longer.  Ozone inhibits ethylene production and is safe for contact with fruits, vegetables and flowers.  In addition to killing a wide spectrum of bacteria, ozone is also effective against parasites, viruses, mold and pesticide residue.  It is approved by the National Organic Program for processed foods, allowing products that are treated with ozone to be labeled as "organic" or "made with organic".
Benefits of ozone infused water with post-harvest fruits & vegetables
Extends shelf life
Improves appearance
Neutralizes pesticide residue
Will not harm or affect taste of product
Breaks down into oxygen & water
No chemical wastewater produced
Safe to handle
Effective against E. coli, Cyclospora, Listeria, Salmonella, Hepatitis A, Shigella, etc.
Applications
Rinse fruits and vegetables (Flumes, dump tanks, spray washers)
Purify irrigation water
Sanitize mist and drip systems to prevent clogging
Use gaseous ozone for storage rooms and coolers
Sanitize contact surfaces
Growing / Greenhouses / Hydroponics
The use of ozone in the growing process can reduce or eliminate the use of pesticides
Using ozonated water for irrigation has shown to produce greater yields in several studies